Virtual Recruitment: Everything One Needs to Know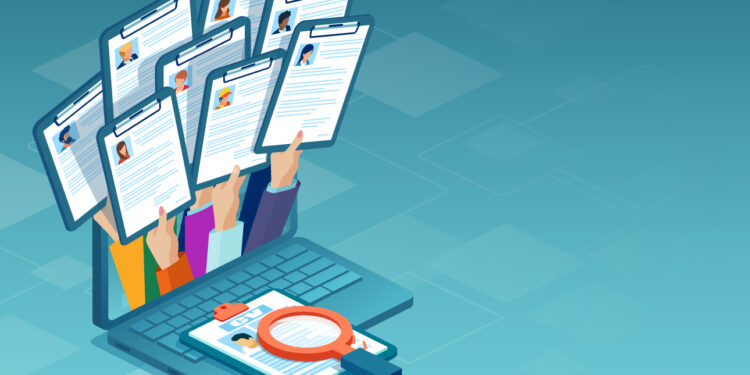 Several companies handled various aspects of their recruitment procedure virtually prior to the COVID-19 epidemic. Almost every firm was obliged to relocate its recruitment online as a result of numerous states' lockdowns.
Even as the economy improves, many businesses are considering shifting a significant portion of their recruitment to the cloud.
What is Virtual Recruitment?
The process of hiring new staff without meeting them in person is known as virtual recruitment. To understand a candidate's abilities and personality, video conferencing technology, polls, and evaluations are used.
Virtual recruitment has exploded as a result of the global epidemic, as companies seek to keep their staff safe and reduce the chance of virus spreading. Here are additional benefits of virtual recruitment.
Reduces The Administrative Burden
Even if one already has a full-fledged human resource department, the administrative load of identifying and vetting people with the proper capabilities for a growing firm can be burdensome. Using virtual recruitment, a business owner has someone else find and narrow down the options for them. The time and money you save on can be used to expand their company. There are also fewer advertisements to place, fewer applications to go through, and just the best candidates must be interviewed.
Saves Money
Consider the variations in cost between attending an in-person job fair and a virtual job fair. The virtual job fair, like in-person job fairs, costs a fee to attend. Traditional job fairs, on the other hand, require one to build a professional-looking booth and staff it with individuals who will properly represent their company throughout the event. Add in the cost of delivering blank applications to potential employees when everything could be done electronically.
Virtual Recruitment Expenses
You'll almost certainly spend additional fees to educate your employees on how to use the tools and technologies required for online recruiting. In some situations, it's also worthwhile to invest in virtual recruiting tools.
Virtual recruiting assistants, specifical chatbots, are becoming increasingly popular. These goods have a lot of utility. The most advanced of these technologies can answer frequently asked questions from applicants, assess applications, find good candidates from enormous applicant pools, and schedule interviews automatically.
Virtual Recruitment Regulations
It's important to remember that, just like in-person recruiting, virtual recruiting must follow all EEOC requirements and cannot be discriminatory in any way. This means that an employer cannot exclude applicants based on race, gender, sexuality, religion, age, handicap, marital status, or any other protected identification category during the virtual recruitment process.
Using "blind recruiting" techniques whenever possible is one of the most effective strategies to assure a non-discriminatory employment process.
One must also ensure that foreign recruitment conforms with all labor rules, both domestically and in the countries from which they are sourcing talent.
Virtual Recruitment Events
In case of job fairs and other networking events are important parts of your recruitment strategy, think about mimicking their success electronically. Candidates can still familiarize themselves with your organization and hiring team by attending online events.
Here are some pointers on how to put together a virtual recruiting event:
Select the appropriate platform: Zoom is a popular conferencing program, but there are other solutions, such as Brazen, that offer more features.
In order to maximize candidate participation, market the event throughout all of your digital platforms, from your website to your social media accounts.
Follow up with attendees: Send an email or direct message to all attendees thanking them for coming and asking them to contact you if they have any questions.
In addition to measuring the number of people who register and attend a virtual event, one should calculate the conversion rate and offer acceptance rate of participants.
Conclusion
Virtual recruitment's growing popularity and reliance have produced new needs and opportunities for both employers and employees. Virtual recruitment creates a challenge for firms to match the efficacy of their recruiting efforts in an online environment, but it also provides an opportunity to reach out to more people.
For job seekers, virtual recruitment opens up additional opportunities, but it also necessitates technological know-how in order to stand out among the crowd. Those who are best positioned to take advantage of the opportunities that virtual recruiting provides are the ones who are most likely to gain from it.