Best Places to Hiking in and Around Little Rock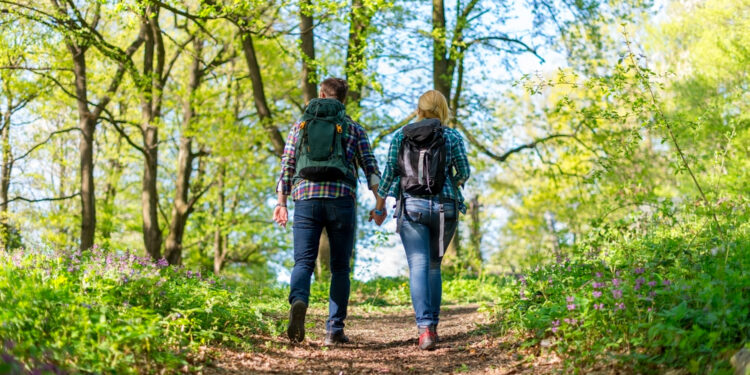 Little Rock is a great place to live because it is an economical city with top-notch medical facilities and lots of options for boating and fishing if you prefer the great outdoors. Little Rock Houses for Sale costs are typically moderate; however, certain neighborhoods are more affordable than others. Little Rock offers an abundance of entertainment options thanks to its stunning scenery, easy access to the Ozarks, first-rate amenities, and reasonable prices. The amazing BBQ scene, which combines elements from Kansas City, St. Louis, Memphis, and Dallas, will appeal to foodies. When you're ready to burn off some of those calories, Little Rock's parks and surroundings will keep you busy hiking, and you can also engage in a variety of aquatic activities in and on the Arkansas River and nearby lakes. 
Pinnacle Mountain State Park
Make sure to enjoy the 360-degree panorama vistas, which are unmatched anyplace else in Arkansas, once you've ascended Pinnacle Mountain. On a good day, you may view as far south as Lake Maumelle and Mount Magazine in north-central Arkansas from the summit. The Summit Loop Trail is just over a mile long and only gains 600 feet in elevation. At milepost 12, off of Highway 300, in the picturesque foothills of western Little Rock, the trailhead entry can be found.
Rock Creek Trail
Rock Creek Trail is a winding path encircled by mountains and towering trees. A stunning waterfall awaits you when the three-mile journey is finally completed. This hike has all of the same natural charm as Pinnacle Mountain, despite being shorter.
Allsopp Park North and South Loops
You won't have to travel far in Little Rock to locate a rewarding hiking trail. The north and south walking loops of Allsopp Park are located very close to the city center. These dog-friendly, somewhat difficult hiking trails are accessible. Check out the lovely blooms that parade along each trail in the spring if you enjoy the scent of fresh flowers.
River Mountain Trail
You can get closer to nature's more relaxing sounds and sights by taking the River Mountain trek. The majority of the trail winds across a brook that is abundantly shaded by trees. You can embark on a leisurely hike along the river or embark on a 4-mile journey to Conner Park.
Conner Park Loops
Conner Park is a good option if you need a quick hike between appointments or during a lunch break. The 1.5-mile trail ascends at a constant rate. You can not only find tranquility in nature, but you can also develop some very impressive leg muscles.
Boy Scout Trail Loop
The Big Rock Campground serves as both the starting and finishing point of the approximately five-mile Boy Scout Trail Loop walk. Views of numerous waterfalls are available, including Twin Falls, which empties into Lake Sherwood before flowing to Beaver Lake. Along with sheer rock outcroppings on the Wicket Mountain ridgeline, visitors can also catch a peek of some former settlements in the area. With a few ups and downs along the way, the landscape is mostly level. Two minor creeks and other streams can be crossed on this walk by visitors. Before hiking during hunting season, hikers should be informed of the seasons!