Renting VS buying in Toronto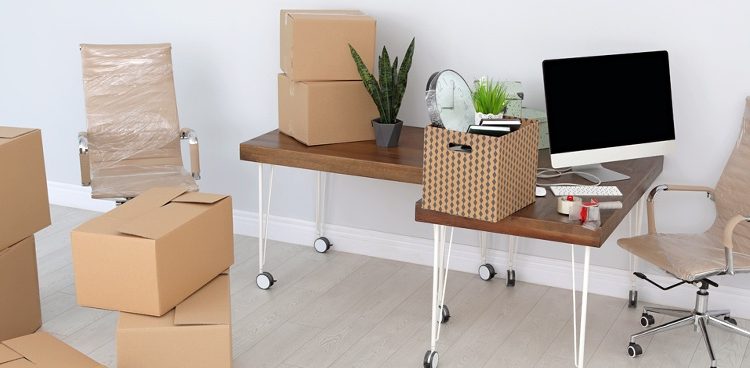 Life would be so much easier if we had a universal answer to the question: should I rent or should I buy a house in Toronto? Unfortunately, there isn't one. All situations are different and there are many things to consider while making a decision. As one of the most wanted Toronto residential movers, we can give you some guides from our perspective. We have thousands of customers every year and we often talk to them about the housing solutions they chose. So, while we have nothing to do with real estate, we do have some knowledge about this. Keep reading to see what one of the most reputable Toronto moving companies says about renting VS buying in Toronto!
Level of commitment
If you are not a big fan of staying in the same place for too long, perhaps buying is not the best option for you. Why are you moving to Toronto, in the first place? Is it for a job, for starting a new life, or for a significant other? Regardless of what your answer to this question is, you should ask yourself whether you would still love to live in Toronto if things don't go the way you hope they will. We are one of the most popular Toronto residential movers and it almost breaks our hearts when a customer we recently moved calls us to book a new move because"it didn't work out". From other experience with other Toronto residential movers, this is quite a frequent issue. So before you go ahead and buy a house in Toronto, make sure you really, really love this place and would love to live here for a long time. Otherwise, it is always safer to rent, at least at first. You will have enough time to spend in your own house later, after you decide that this is truly the step you want to take.
A good neighbourhood
Maybe you found a nice house that you absolutely adore and find perfect for yourself, but it is not located in a very safe neighbourhood. And this might not be an issue now, but if you will have kids, it would become quite a problem. Moreover, you will want the Toronto area you are moving in to be safe, to have schools, restaurants, shopping centres, and green areas. If it doesn't, the fact that you found the house of your dreams there becomes less of an important fact. Coming to Toronto from a smaller city brings lots of changes. And it might take a while to get used to living here. If you don't know where to start your research from, call your Toronto residential movers! Any reputable moving company in Toronto will be able to make reliable recommendations and to give you a starting point. Still, if you come from a small, quiet town, we strongly recommend you rent for a while. In the meantime, you will be able to tell if Toronto truly is for you. Besides, you can try living in as many neighbourhoods as you want! Keep the contacts your Toronto residential movers close, you might need them again soon.
Goals and priorities
In many cultures, owning a house is proof of success in life. The harder it was to purchase it, the more successful you are considered. However, we live in times when owning is not the ultimate goal. Instead, people in Canada move on average five or six times in their lifetimes. This is neither a sign of instability or failure, but rather proof of how our priorities change over the years. And this is perfectly normal. If your priorities are to settle down and you are not the type of person who likes frequent changes, buying a house could be a good option for you. At the same time, moving to Toronto for a new job, for a career boost, or for anything that comes together with a new life, will also bring some stress and hassle. Maybe you want to skip adding the stress of buying a new house at this point. Just ask yourself all the right questions beforehand, to ensure you make the right choice. And if you need professional movers, choose among the best residential and commercial moving companies in Toronto. This way, you and your move will benefit from all the experience and expertise they have acquired over the years.
Again, people are different and so are their needs, so there is never a generally applying solution when it comes to whether you should buy or rent. However, if we are to conclude, we would recommend renting for a while before taking the big step and buying. That way, you avoid any impulsive decisions that could complicate your life later. There is never a real rush when it comes to buying a house – especially an expensive one, like those in Toronto. Remember that we, at Let's Get Moving, have over a decade of experience as a professional moving company in Toronto, so we have seen a lot of different situations of this kind. Seeing people having second thoughts is never nice. But the decision is yours and you should be the one happy with it. If you decide to buy, we congratulate you and hope for the best for you! And if you need residential movers in Toronto to help with your relocation, we are right here. Get in touch with us!