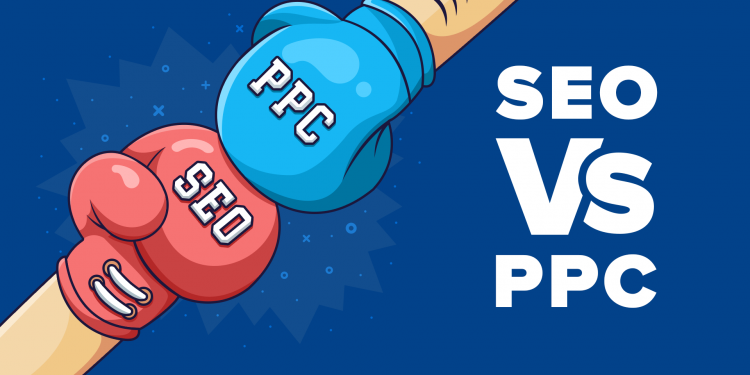 Online marketing makes use of many TLAs(three-letter abbreviations)to represent its branches and concepts. These TLAs include SEO (search engine optimization) and PPC (pay-per-click ads campaign)which form two of the most important branches of internet marketing. 
Being a website owner, you can leverage the potential of SEO, PPC, or both and make your website appear on the first search engine results page (SERP).
SEO online marketing techniques involve using the right keywords in the content, building a website's reputation through backlinks, applying other best practices, and then waiting for search engines to find the website, recognize its relevance and rank it, which may take months. 
PPC ads campaign, however, can help your website rank as soon as the campaign goes live. A PPC campaignis built around relevant keywords too, but it displays your website as an ad in the results when users search with the selected keywords. 
With lots of investments and efforts at stake for an SEO website, and each click coming at a price in a PPC campaign, you want every visitor who enters your website to perform the desired action, buy your products, signup for your email list, etc. One great way to attract such (valuable) visitors is to build the website around the user's search intent. 
Keyword Analysis or KWA is a tool that online marketers use to look for the most used search phrases in any given niche. KWA gives them an idea of what users are looking for, their search intent. It allows them to create content that not only helps the website rank but also attracts and retains valuable visitors. 
Therefore, KWA forms the basis of SEO strategies and PPC campaigns. Andall these TLAs go together in creating a successful online marketing strategy. 
Landau Consulting, an online marketing company in NJ helps websites rank with effective SEO online marketing strategy and has created this infographic to highlight the importance of SEO, PPC, and other TLAs in internet marketing.