How to Use a Personal Loan to Start Your Business?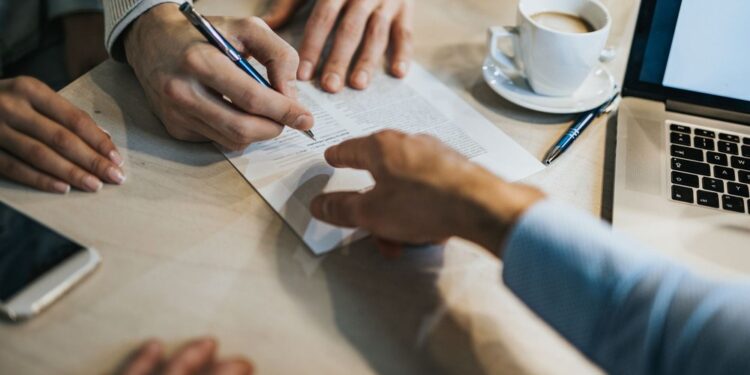 With the rising start-up India culture, starting a new business, today, is much easier than ever before. Increased ease of business and government support have made doing business much easier. However, financing remains a major concern when it comes to funding a new business. Thankfully, you can meet the financial needs of your new business by applying for a personal loan online.
A personal loan is an unsecured loan that you can use for any purpose. You have to meet a few eligibility requirements, and furnish the requested documentation to avail a quick personal loan. Nowadays, you can also apply for a personal loan online through online websites or loan apps and get the amount disbursed into your account within 24 to 48 hours.
Read on to understand how you can make the best use of a personal loan in your new business.
Type of Personal Loan for Starting a Business
Many lending institutions today provide easy financing solutions to businesses to help fulfil their financing needs. These loans and advances come with features suitable for meeting business requirements. Some common examples of loans for business that you can avail to fulfil the funding needs of your venture include.
Unsecured personal loans for businesses

Loans for working capital

Loans for plant and machinery

Loans for female entrepreneurs

Short-term loans for business

Credit cards

Investor financing

Crowdfunding

Bootstrapping

Grant
While availing a business loan would require you to show all the papers related to your business operations, including your profit statement, applying for a personal loan is much easier. The documentation is minimalized. You just have to submit your basic KYC documents along with proof of steady income flow. You can easily apply for a personal loan online through the lender's website or a loan app. In addition to this, personal loans are unsecured loans which means you don't need to submit any documents to avail a personal loan.
Ways to Use a Personal Loan for Starting a Business
Personal loans are usually advances that are availed for financing personal expenditures.  It thus often raises the question of whether a personal loan is suitable for financing business initiatives or not. However, a personal loan is suited for both personal and business uses. This is because a lender does not impose any end-use restrictions on a personal advance. 
Here are some of the best ways to use a personal loan for your new business.
Introduce business capital
The first step to starting up a business with the help of a personal advance is to introduce capital to the venture. The capital can be either in the form of sole proprietorship funds or as partnership capital. Irrespective of the type of venture, the capital needs to be divided into long-term and short-term financing for the business. While long-term fund help sustains the business in the long run, short-term funding, like working capital, helps in smooth everyday operations.
Another way to use a personal advance for financing a business is through the purchase of business assets. Depending on the scale of operation of the business, the asset investment required would vary. Depending on your eligibility and requirements you can apply for a personal loan online and get the necessary funds to invest in high-quality assets. 
Hire skilled workforce and rent an office
Hiring a skilled workforce is not only important but also challenging. As the most new business struggle to generate a steady cash flow, hiring a skilled workforce and affording a good workplace are two of the major challenges. But with a personal loan, you can manage both. You can pay for your rent or hire an agency to find you the most talented employees. 
Today, a website is the face of any business. You simply cannot afford to not have a website for your business. However, building a quality website can be expensive. A personal loan can come in handy in handling this expense. You must invest in building your website as it serves many purposes. A good website can be your marketing agent, your sales personnel, and your customer service agent all at once. 
Today, for any brand to succeed, creating an impactful marketing campaign is essential. You can hire a digital marketing agency to help you create a carefully crafted brand image. They will also help you position your brand in front of your target customers. This aids in increasing brand awareness, promoting sales and driving customers. Thus, you can avail a personal loan and use the money to multiply your profits through digital marketing.
When is it best to avail a personal loan for your new business?
Here are some situations when you should consider availing a personal loan for your business – 
The loan amount needed is small.

You are sure of your repayment capability.

You can choose short loan tenure.

When you don't have collateral to pledge.

You have exhausted your other options.
Conclusion
When proceeding to apply for a personal loan online to fund a new business venture, make sure to check that you have met all the essential criteria set by your lender. Also, availing a personal loan for investment purposes involves high risk, so make sure you have enough resources to take care of your EMI despite the market conditions. You don't want another burden of EMI when your business is already struggling. So, before availing a personal loan for business investment, talk to your CA or financial advisor for the right guidance.