How To Start a Paper Bag Business In India?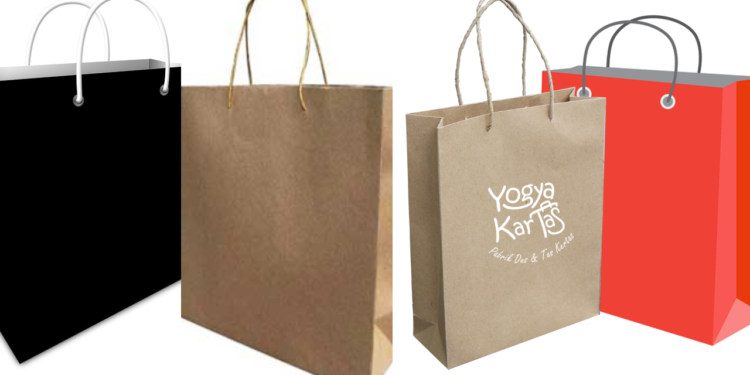 Plastic bags have been banned in several metro cities because of how they negatively affect the environment. This will most likely expand to smaller towns and villages over time. Paper tote bags, on the other hand, are cost-effective. They are biodegradable and help to keep the environment clean.
Many firms now transport their goods in paper bags. A reasonable cause for this could be the realisation of the disadvantages of plastic bags and a messaging to customers that they are an eco-friendly company. The need for paper bags is steadily increasing. Furthermore, with a startup business loan, the government has created a soft place for environmentally friendly items.
Opportunities for paper bags as a business
Paper bags are found in practically every aspect of society, albeit their use and function differ. Paper bags are used to pack everything, including medical supplies. You'll need to check product quality and sanitation while it's being made. The same requirement applies to food-packing paper bags.
The use of hazardous chemicals may have unfavourable consequences. As a result, choose the best manufacturing techniques and do regular bag quality checks. You can make paper bags for a variety of uses or for certain industries when it comes to specialisation. Before applying for a business loan, you have a variety of company options to consider.
Before you apply for MSME registration and start a paper bag business, make sure your research is outstanding. Thorough research aids in the development of a successful company plan. It provides you with information about the current situation of the market as well as your competitors.
A business strategy is more important than it appears. A paper bag business, like any other, necessitates the development of a business strategy. It serves as a template for a company's strategy and operations, and it can help you persuade investors.
The following step is to secure finance. You won't be able to move forward until you invest. You must look for the most appropriate finance source for your business. If you require a business loan from a private organisation or a bank, you should apply as soon as possible. Begin seeking for finance when you've finished your company strategy.
Once you've secured the appropriate machinery loan and registrations, your business is ready to go. Begin collecting capital assets right away. The machinery required to run a paper bag company is referred to as capital assets. Invest in quality equipment from a recognised retailer.
Following the establishment of your business finances, the next stage is to select an acceptable location for your firm. Find an industrial region in which to launch your paper bag business. Establishing a paper bag company in the middle of a marketplace is not a good idea. Because rent is less expensive in such areas, it can assist reduce production expenses. In addition, you can get cheaper labour and electricity in these locations.
Documentation and licence
After deciding on a location, the next step is to obtain the necessary permits and registrations. Before you start your business, double-check that you've met all legal criteria. To run a paper bag business, you'll need a trade licence, a BIS certificate, and a GST registration, among other things. These are some instances of partnership agreements for the possession and upkeep of company assets.
Wrapping Up
Paper bags are in higher demand than they have ever been. This industry has seen a surge in recent years, as more environmentally conscious clients seek more sustainable options. When you acquire the right business loan from a reputable firm, investing in this business is a sure-fire profit.
Finserv MARKETS provides business loans to small businesses that often struggle to find a dependable loan alternative to meet even the most basic of requirements. With minimum documentation and easy qualifying, you can start with as little as 1 lakh depending on your needs.