5 Easy Pointers For Buying TV Wall Mounts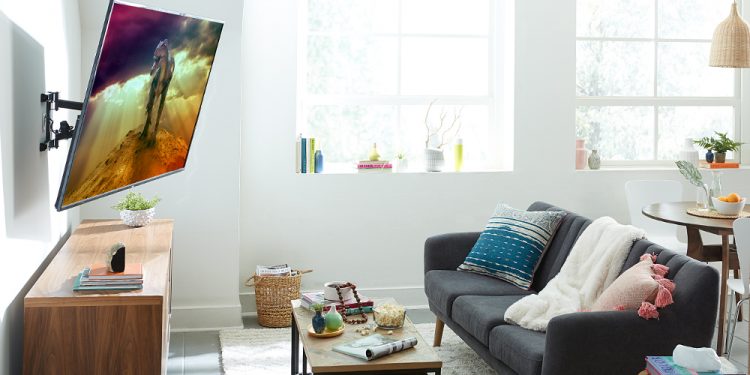 Mounting television on the wall is almost a norm in every other contemporary home. Not only it offers an enhanced viewing experience, but also allows to make the most of available wall space. There are all sorts of TV mounts in the market, and if you check online stores, you can expect to buy PrimeCables wall mounts under $50. In this post, we are sharing the basics for selecting TV wall mounts. 
Check the specifications again. You want to be sure of the size and dimensions of your television, before you look for wall mounts. The mount you select should be able to withstand and hold the weight and size of your screen. 

Extent of swivel. You can buy cheap stationary wall mounts for as little as $10, but when you want a better view of your screen, it is best to go for a full-motion articulating wall amount. These mounts allow the user to move the screen both horizontally and vertically to a certain extent. You may also find some mounts are meant for just tilting the screen, and these will cost less than a full-motion one. 

Review the brand. If you want to ensure that your TV is safe on a wall mount, you should look for the right brand. Ensure that the product is designed with quality materials and wouldn't fall apart. It is always best to pay a tad more for the wall mount, because buying a replacement TV would otherwise cost a lot more. 

Get online. Like we earlier mentioned, online stores have a wide range of wall mounts on offer, and you can buy one that suits your space and screen. Make sure that you check for full-motion ones, which are available for affordable prices online. 

Think of the monitor type. If you have a curved television, you need a wall mount specifically for that. Some wall mounts don't come with an arm, so there is little you can adjust when it comes to the viewing angles. We strongly suggest that you consider the type of screen you own before buying a mount. 
Lastly, do check if the wall mount comes with a warranty. Some wall mounts can be easily installed using a few tools, while for others, you may need professional installation. Check online for reviews of wall mounts, and don't shy away from paying a tad more for the right one.