How to Hack Instagram for Free Without Surveys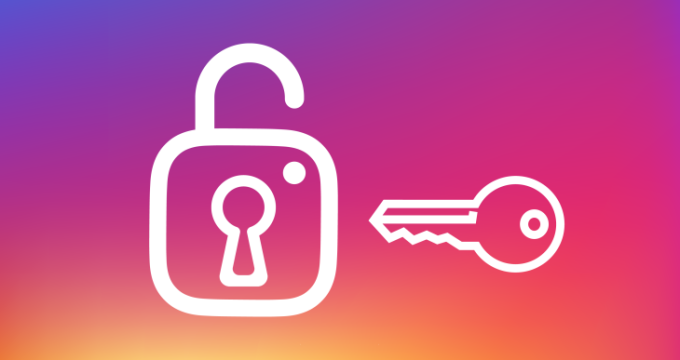 Instagram has developed the social network maximum used by young people. So it is normal that more and more users are wondering. Can you spy or hack an Instagram account online? Can you find out my Instagram password?
In this guide you will know the best methods to easily hack an Instagram account.
There is always a security hole to sneak through, Instagram is no exception.
Yes, there are methods to hack Instagram, both the account and the password. But it is not as easy as they say on some websites (to scam you) they want you to believe.
Hack an Instagram account without surveys
To use this method you will need a prerequisite which may not be possible for you; you will need to have physical access to the victim's cell phone. So it may not be a suitable method for everyone.
That's all! If you have access, it's a piece of cake.
Open the instagram app
Go to the login section by clicking on "add account", you can find it in the upper right corner of your Instagram profile.
Choose a method to recover reset password. You can choose via email, SMS or even Facebook.
That's it, with this method you will take over the account, with which, sooner or later the victim will realize. So if you want to continue with the account in your possession you will have to remember to change the telephone number or the alternative recovery email, otherwise the victim will follow the same steps as you to return the account to their property.
How to hack Instagram password with pishing?
Do you want to find out how to Phishing Instagram? It is the simplest and most popular way to hack something. It is based on human error and all humans make mistakes. This is the reason it happens to be so effective.
Phishing consists of recreating a false page that is practically the original page where the login is made so that the victim thinks it is real and enters their username and password.
If the victim believes that it is a real page, you get the password for their account, having access to what they have entered in the username and password fields.
To start you will need a server where to mount the fake web page (simply, don't worry).
It is recommended that you look for a cheap hosting, like 1 & 1, Hostgator … Or else you can use a free one like hostinger.
Create the account in the hosting you want (hostinger for example, which is free)
Download the page containing the phishing script
Upload the phishing page to the server using FTP.
Send the address of your phishing page to the victim and wait for them to enter their password
That's it, that's all, once you have recreated the instagram page (remember that it is almost identical and undetectable) and you have sent it to the victim to enter their credentials, that's it, you will have access to their Instagram account.