What are the benefits of leather upholstery?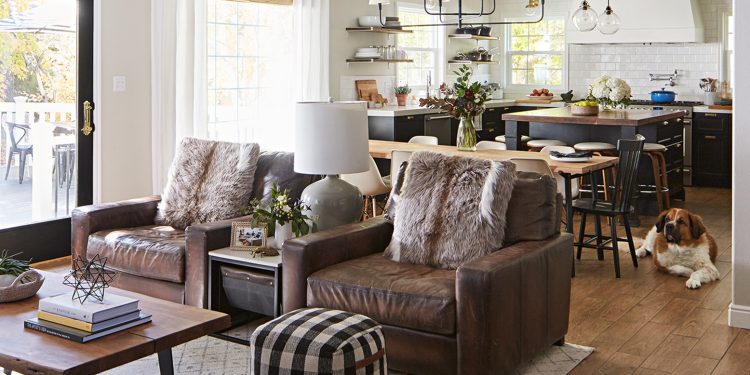 Upholstery is a blessed art that helps make your furniture look good and provide it extra durability and sustainability. It gives you the privilege to modify your sofas into something different and unique. You can change your sofa into something trendy by changing the upholstery or giving it a cheesy classy look. There are different fabrics which are used in upholstery. Some are natural, and some are synthetic. Like cotton, wool, leather, nylon acrylic, or polyester – Every fabric has its qualities, but leather has always been considered the most popular fabric.
It is one of the most valued commodities; it is used in clothes, shoes, bags, and upholstery; there are numerous benefits of using leather in upholstery. The advantages are never-ending and numerous. If you are also looking for reasons and benefits for selecting leather upholstery, here are a few of them:
Quality:
No other fabric can challenge the quality of leather. It is known as one of the tops and prestigious class products. That is why you will always find it on top of inline products in any furniture store. Technology has made it more flawless, making it more popular and the favorite choice of many more.
A signature expression:
A leather sofa will leave expression on your guests like no one other can. When you enter some office and see a leather sofa or chair, it will represent the owner's style, strength, and classy choice. The smell, size, and comfort all provide a signature impression to the visitors. No other fabric has this quality other than leather.
Comfort:
Leather is a strong yet comfortable fabric for chairs, love seats, and sofa. Once you sit on it, you will feel the comfort and coziness like you are in the warms arms of your loved ones. Because of its unique natural fibers and qualities, the leather furniture gets more comfortable, softer, and supple over time compared to other stuff. Instead of getting worn out, it tends to look more appealing.
Durability:
Leather is the most durable fabric used in upholstery. A leather chair can look new and usable for decades. That's why you often have a leather chair used by your grandparents than parents, and now you are feeling comfortable in it.
Easy Maintenance:
Leather is bossy, strong, and easy to maintain material. A little dusting regularly is enough to keep it look like new for years. Leather is water and stain-resistant. So there are rare chances that anything leaves a stain on it. If you feel like there are stains on it in years, then take a damp cloth and clean it thoroughly. That's all it needs for its maintenance.
Anti-allergic:
Leather is anti-allergic material, so you don't have to fear if you or some visitors have allergic issues. It is harmless and beautiful all along.
Conclusion:
Leather upholstery is the best choice for your home, particularly drawing rooms and corporate offices- where they can give a strong and positive impression of their owners.