Simple Ways To Declutter The Bedroom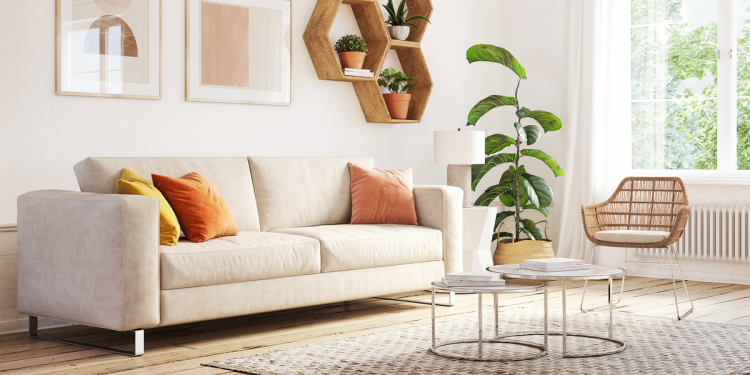 Imagine waking up to a clean environment and clutter-free bedroom. Isn't the thought itself makes you happy and satisfied? Not just the mood, they also benefit the sleep hygiene with peaceful and clean environment. If you want to ace decluttering starting from your bedroom, here are some simple tips that include choosing storage furniture as well as regularly decluttering the surroundings and not stacking it on the bed. Read to know about the simple hack of decluttering for an all-time beautiful and clean house.
A Regular Declutter Sweep:
Setting a target of declutter round every week for 30 minutes to one hour is going to make you feel organized while decluttering the bedroom. You can easily do it section by section and removing things you don't use anymore or needs recycling. Having a catch-all bin is helpful, as you can put all the items into the bin that needs to be put to other storage places or room. Put on the music and do the activity as it will be a stress buster. 
Discard Your Clothes Regularly:
One of the biggest clutters culprit in anyone's bedroom is nothing but the closet. The clothes you no longer look up to, the pieces you feel are worn out and the stack of clothes that don't excite you need not be the part of clutter but should be decluttered. Support your decluttering process of the closet by hanging and folding the clothes to make them look organized. Spending a little time on this makes getting ready easy and less time-consuming. 
Invest in Furniture Having Storage:
If you are anyway planning to buy furniture for your bedroom, look for furniture with storage as the rescue. They are easy to use, occupy less space and provide storage for your other nitty-gritty stuff. A storage bench at the end of the bed or a storage shoe rack are some examples of furniture you can consider purchasing. 
Use Storage Baskets and Trays:
The bedroom space is the room to many other off-items like cosmetics, watches, books, and other knickknacks. Storing, organizing, and keeping them away from the clutter by using trays, bowls, and storage basket is the easiest way to handle these tiny and small items. These storage items make them easy-to-find and accessible. 
Use under-bed spaces: 
Often ignored, or underestimated, under the bed space is one of the best ways to declutter and put the stuff that is not needed on the face. While this place is not visible, the storage baskets and storage containers are the best ways to use to put items like extra bed sheets, books, children's toys and organize them under the bed. While it is not visible to anyone, the stuff is still kept organized. Isn't it a smart way? 
These are some of the simple hacks to declutter your bedroom, making it the place you look up to after a tiring day. Such decluttering helps to bring in the positive vibes, giving you a positive way to start your day after a good night's sleep. Adopt this habit and see the change it brings to both your bedroom and life.