Things to Consider When Choosing a Customized Bed for a Small Room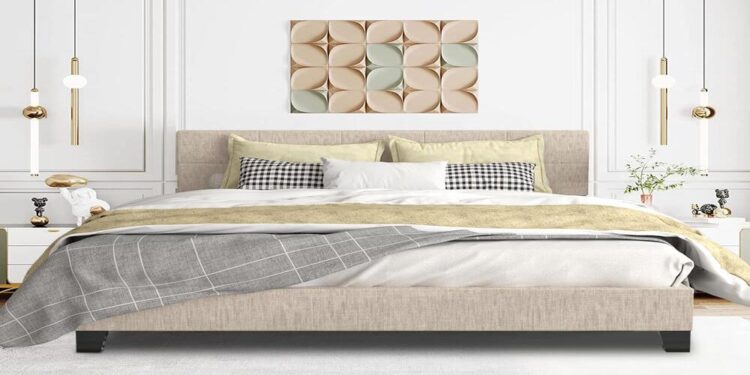 If you want to decorate a small room, finding a ready-made beautiful bed can be difficult. And if you want to find furniture that adds style and elegance to the room, space restraints make it difficult. If you're looking for beds for small rooms, then you should consider the tips and make the search a lot easier.
A Bed That Fits the Space
With a small size room, you might not have the space for a large bed but it doesn't mean you can't still have a sophisticated and stylish bed that adds warmth and elegance to the room.
Sometimes the single bed is too small and another side sometimes the double bed is too big for the room. So, customized bed options are available, so you can find the right size that fits your space. And you can also get the perfect bedding and mattress easily to match.
To keep the room warm then the size of the bed should not take up too much space to be able to do anything else. When you measure the dimensions and size of the room and compare them to the bed you are looking at so before purchasing note down every point and don't fall into the trap of just checking if they are appropriate and suitable.
Are You Happy with the Room's Decor?
The bed you choose should reflect the decor in the room is likely to change even a little bit. Some beds are designed to be timeless and always on trend like wood furniture, but if you select a traditional wooden bed and then change the room to a modern theme with new material then the bed will look out of place.
Impress Your Guests
Just because your room space is small so doesn't mean you can't marvel at the decor, style, and furniture you choose. Customized bed wooden beds are not something that people see every day but a truly customized design is something you can't help but impress.
A Bed to Last a Lifetime
Whether it's a large purchase or a small purchase, when you buy something, you want it to continue to be used so the poor-quality beds will usually start to show general wear and tear after about a year. It can start with loose cracks and fixtures in the wood, or the bed creaks.
Choose a bed that has great quality and it can last a lifetime. High-quality customized bed not only looks appealing but it fits in your small room size. Because small size room doesn't have the capacity for large size bed. So think before customizing always keep in your mind the design and size of your room and home interior.