How to get customized home decor in India?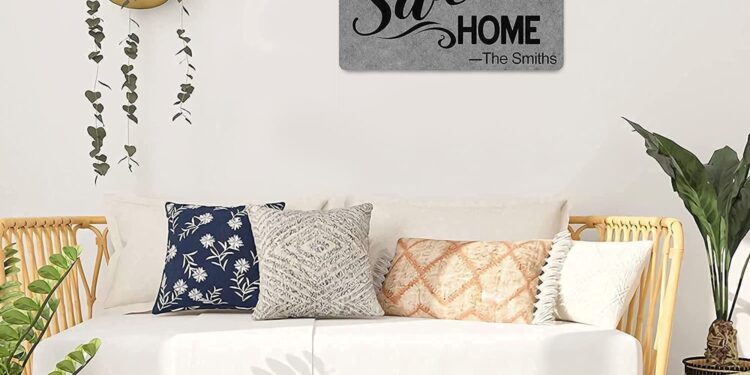 If you are looking for an economical and stylish way of furnishing your home, you may want to consider custom made home decor. Personalized home decor can be created by interior design experts and can be designed based on your specific needs, desires, and taste. It can however also be expensive if you don't look in the right place.
Customized home decor is not only affordable but also provides a unique touch that can make any room much more personal. Read on to find out how you can get customized home decor in India.
Reach out to Professional Painting providers
Often, we settle for local contractors who do not have a fixed rating and also cause a lot of delays in work. Not only that, they offer very limited options for design and decor. Professional painting services can be a better way to get your home customized on a better budget. With a professional platform such as AapkaPainter, you can find all the solutions to your home decor needs.
Whether you want the latest colours, brands, textures, or a unique pattern- everything is available. Your work in also completed on time according to the budget that you had planned.
Get interior designs for new modular kitchens and renovate your cooking space.
Hire Colour Consultants
Get professional colour consultation. Yes, this is a very feasible way to cover the design guidance that you may have felt the need for. Colour consultants can offer you an in-depth understanding of the colours that you choose to decorate your home. They will consider your personal tastes and preferences to give you the best colour combinations according to the latest trends. They offer advice according to the area of your space and the different objects that you need to highlight.
Talk about the budget for custom decor
When you want customized decor, you should also discuss the budget clearly. Customized decor need not be very expensive. In fact, it can even be cheaper considering the value of money that you get. When you reach out to your professional painting service executives, make sure that you have a clear idea about the budget and how the money will be spent.
Get the latest and trending interior home design to get the most stunning home now.
Check online reviews
When you are browsing through several different types of services, you must have a look at their reviews. Go for those services that have already catered to thousands of customers and come with a lot of experience. Home decor and painting is a field that requires a lot of details. You do not want to get stuck with new services that are still learning the process. With online reviews, you will get an unbiased opinion on how a painting service can benefit your unique needs.
AapkaPainter is one such professional painting service that offers top-rated background verified painters along with expert colour consultants. The design experts give you all the details regarding painting, textures, patterns, and wallpapers to make your home beautiful. Reach out to them now and get a home decor that perfectly fits your personality.