Best quality skin care products of various types in The Skin Care Clinic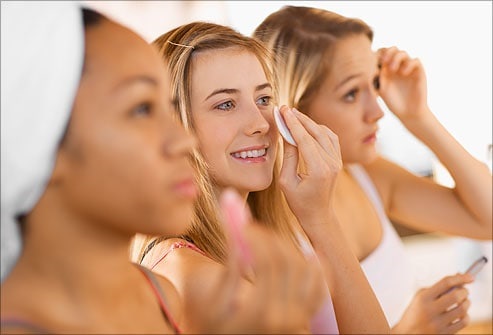 There are many kinds of skin care products in the market such as cleansers, serums, moisturisers, masks, exfoliators, creams, vitamin boosters, etc. It is always convenient to get access to all kinds of skin care products in a single place. The Skin Care Clinic not only provides skin consultations but also stocks various types of skin care products by the best brands in the business.
The scientifically formulated skin care products offered by The Skin Care Clinic act against various kinds of skin problems such as pigmentation, acne, rosacea, dryness, sensitive skin, signs of ageing, blackheads, sun damage and many more. Let's have a look some examples of skin care products offered by the clinic under various categories.
Serum
Aspect Dr Active C Serum is infused with Vitamin C. Vitamin C stimulates the synthesis of collagen fibres, thereby reducing wrinkles from the skin and also making the skin tight and plump. Vitamin C also promotes moisture retention in the skin and acts against pigmentation and uneven skin tone. Another benefit of using this serum is with respect to acne, rashes and rosacea. This serum not only eliminates skin breakouts but also prevents future breakouts by reducing inflammation. For Aspect Dr Active C Serum – The Skin Care Clinic.
Medik8 Bakuchiol Peptides Retinol Alternative Serum is a good alternative for Vitamin A serum. This serum contains Bakuchiol which is a botanical alternative to Vitamin A because its actions are similar to Vitamin A. Bakuchiolhydrates the skin and increases the synthesis of collagen fibres, thereby leading to a firm and plump skin and reduced fine lines and wrinkles. In addition, it also exerts anti-inflammatory effects which heals the skin and reduces blemishes. Lipo amino acids and brightening peptide precursors impede the production of melanin which reduces brown spots and rejuvenates the complexion. PlukenetiaVolubilis Seed oil is another ingredient of this serum. The function of this oil is to prevent moisture loss.
Cleanser
Medik8 Gentle Cleanse is a foam wash which is particularly beneficial for people with sensitive skin due to its gentle healing action. This cleanser removes dirt, excess oil and impurities from the skin cells and provides a soothing feeling. Natural glycerine present in the cleanser extracts moisture from deep within the skin, thereby maintaining high moisture level in the skin. Rosemary is also infused into the cleanser. It protects the skin against free radicals and reduces signs of ageing.
Societe Deep Thermal Cleanser contains natural ingredients such as self-heating clay and natural sea salt which gently remove dead skin cells and eliminate deep seated dirt and other impurities from the skin. The skin becomes bright, soft and smooth. Natural glycerine maintains the skin's natural barrier while vitamin A and E protect the skin against free radicals.
Sun protector
Aspect Dr Hydra Shield is a very efficient sun protection moisturiser. This sun protection moisturiser is not greasy and gets absorbed in the skin easily. Sun protection is provided by Zinc present in it. It contains botanical oils and antioxidants. Antioxidants enhance blood circulation and cell metabolism which reduce the appearance of wrinkles and inflammation. Botanical oils provide nourishment to the skin cells.
Medik8 Physical Sunscreen provides protection against UV-A and UV-B rays of the sun. This is a SPF-30 sunscreen which reflects the radiation away from the skin. It is also loaded with antioxidants which protect against sun damage.