How Effective Is PRP in Fat Grafting Process?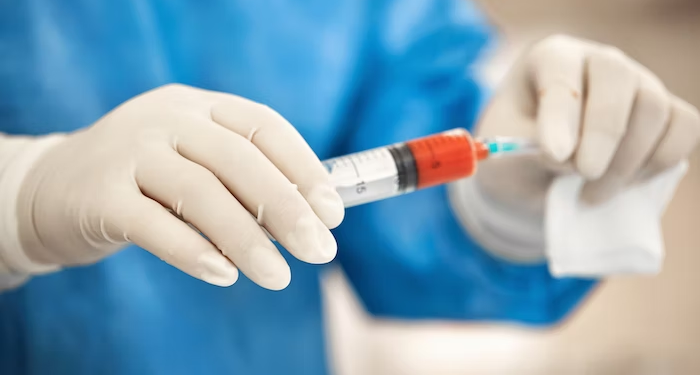 For more than a century, fat grafting has been in use for both cosmetic and reconstructive purposes. Fat grafts are an important procedure used in different treatments like chin augmentation, rhinoplasty, breast augmentation, face reconstruction, and breast reconstruction. It also helps in treating the outward indications of aging.
The biggest issue with fat grafting, however, is that just 30% of the fat that is injected is likely to last for a year owing to absorption. The reason of this is still unclear. Fortunately, by using platelet-rich plasma (PRP) in fat grafting we can now solve this issue and increase the survival rate of transplanted fat cells.
PRP has emerged as one of the most popular medical developments in recent years, particularly in the aesthetics sector. It appears that numerous magazines have discussed this process. Doctors, to speed up recovery from cosmetic surgery, aid in scar repair, and boost facial rejuvenation use PRP. Is it successful? Or are there more advantageous options? Let us Learn about all this briefly in this article.
Plasmolifting World offers the best quality European PRP tubes. Their main goal is to create techniques and equipment that will hasten the healing and restoration of cells and tissues. With the study of the therapeutic properties of autologous blood plasma as the foundation for their scientific and practical work, they have created our method for treating patients with platelet-rich plasma and pertinent therapeutic protocols.
What Is PRP?
PRP is a type of stem cell treatment. In cosmetic surgery, a surgeon repair, renew, and regenerate the skin using the patient's blood plasma. Different components of human blood, including platelets and plasma, exist. Doctors use platelets to treat ailments.
The alleged advantages of PRP therapy include:
Collagen regeneration,
Skin tightening,
Enhancement of skin tone and texture, etc.
Therefore, many medical professionals use PRP for these aesthetic procedures like micro-needling to reduce scars and imperfections, injections beneath the skin that replenish collagen and volume in the face, etc.
Working of PRP:
PRP supports the body's natural healing process. Our bodies respond to soft tissue injuries by releasing a surge of platelet cells. These platelets release a variety of growth factors, cytokines, and proteins upon activation, all of which are essential for cell renewal and tissue repair.
However, PRP enhances the body's natural healing response by extracting platelets from the blood components and concentrating them. You will see five to ten times as many platelets as in whole blood are present in this specifically prepared platelet-rich plasma.
The body's natural healing response is then stimulated and markedly strengthened by the injection of concentrated PRP inside and around the area of injury.
There is no risk of cross-reactivity, disease transmission, or immunological reaction because PRP is an autologous therapy that uses the patient's own blood product.
Furthermore, PRP has been demonstrated to improve the longevity and volume stability of autologous fat grafts, resulting in young cheek contour and breast fullness that last for more than a year following the transplant.
Additionally, infusing platelet-rich fibrin (PRF) matrix together with fat can help to enhance fat survival.
The introduction of PRP to fat grafts offers several benefits with an easy, affordable, and secure procedure. PRP has a regeneration potential in addition to its booster impact on fat grafts. Doctors also use it in napping techniques to regenerate skin or hair.