3 Tips to Ensure High Quality Solar Panels Maintenance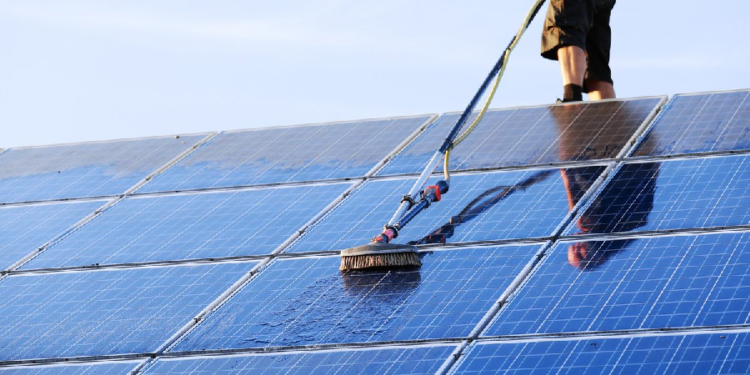 Maintaining solar panels is the best way to make sure you're getting the maximum output from the system installed on your property. There are two aspects to solar panels maintenance – general maintenance or cleaning, and repair work. Both are important because they help ensure that the solar panels are operating at peak performance, no matter how long you've had them.
A solar power system is a good investment, so you don't want it to go to waste. That's why it's crucial that only high-quality maintenance work is done. Here are a few tips to help you get started.
Temperature matters.
It's best to clean home solar system kit early in the morning or evening. Once the day gets hot enough, a soap-and-water mixture will evaporate quickly and can leave deposits, streaks, or smears on the solar panels. Check the temperature of the water you use, too; if it's too hot or too cold, it could damage the solar panels.
Make sure you have the right equipment.
There's nothing wrong with cleaning your solar panels yourself, as long as you remember to use the right equipment. If you don't, the panels can end up having smears and streaks on the surface, which will interfere with their operation. In the worst-case scenario, a panel might become cracked or broken, and that means you'll have to replace it.
A soft-bristled brush or soft rag, biodegradable soap, and a hose pipe are what you'll need to clean your solar panels. Most times, you'll need only the hose pipe to wash away any dust that's started to build up on the surface of the panels. For a deeper clean, the soap and brush or rag will come in handy. It's important that you use a soft-bristled brush or soft rag because a brush with stiff bristles or a rough cloth is more likely to scratch the surface.
Don't hesitate to call a professional.
Maybe you noticed that something is wrong with one of the components of the solar panel system, or a solar panel or two isn't functioning as well as it usually does. In these cases, you shouldn't attempt to fix the problem yourself, unless you've trained to work with solar panels.
Just as you wouldn't trust just anyone to repair, say, your car, it follows that you shouldn't hire just anyone who says they can fix solar panels. Call the company you got your solar panel system from in the first place. They'll be able to send a technician or two to your property, or else refer you to someone they know and trust to handle the repair work needed.
In general, solar panels are built to last for 10 to 25 years, and maintaining them will help ensure that you're getting the most out of your investment that whole time. But it needs to be high quality maintenance, otherwise the efficiency or durability may be affected. Also, make sure you're connected to a provider like Frontier Utilities since they offer solar renewable energy plans to help you get the full benefits out of your solar panels. So, just remember the above points, and your solar panel system will operate at its peak throughout its lifetime.