Why A Kitchen Makeover Is A Good Idea For Your Home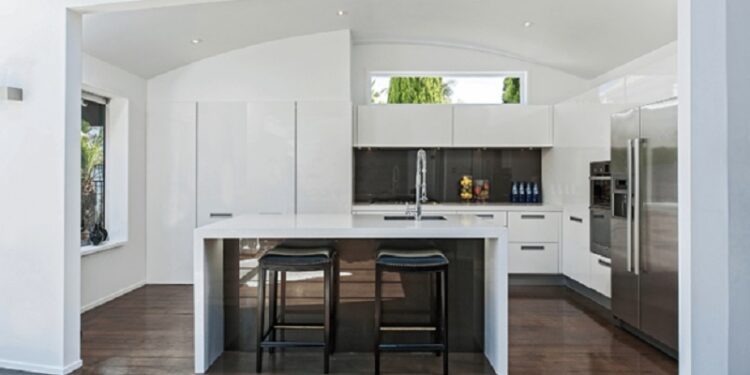 The kitchen is one of the most used areas in the home, especially if you have a family or entertain often. It's used multiple times a day, so having a kitchen that you love that is functional and provides added comfort to the home is essential. If your kitchen is old, outdated or feels nonfunctional, perhaps it's time for a kitchen makeover in your Auckland home.
Doing a kitchen makeover in Auckland can be one of the best investments you make for your home. Not only will it add value to your property, but it can also completely transform your living space into something more modern, functional and inviting. Hans Ellebuus Builders can help! Contact us for kitchen makeover services today.
Here are some compelling reasons why a kitchen makeover is a good idea for your home.
Increased Home Value
If you're considering selling your home in the future, a kitchen makeover is an excellent way to add value and increase its sale price. Modern kitchens are always a plus for people looking to buy a house, and will often be high on their list of priorities. In fact, many people will pass on buying a house if the kitchen is not modern, up to standard, outdated, or lacking in storage space. Kitchen renovations are one of the most valuable investments you can make into your property since they significantly boost return on investment. Buyers are always looking for updated kitchens that offer modern features, so a kitchen makeover is sure to increase your home's value and help you fetch a higher price.
Improved Functionality
An outdated kitchen can be inefficient, hard to work in, and may lack much-needed storage space. In fact, if a kitchen is nonfunctional, it will not be used as often as a kitchen that was easier to use and more streamlined. A kitchen makeover enables you to gain more usable space and improve the overall functionality of the room. You can add features like an island bench, cabinetry, and better storage solutions that will make cooking, baking, eating and cleaning up in your kitchen more practical and efficient.
Enhanced Aesthetics
A kitchen makeover can completely transform the look and feel of your home. You can choose from a wide range of materials and finishes to create a stylish space that reflects your own personal style. You can select different styles, colours, or even follow current trends in layout, colour, and functionality. You can also add modern fixtures and appliances to create a more cohesive look. By giving your kitchen an updated design, it will feel like a brand new and attractive space that you'll love, and you'll be able to enjoy the beauty of its aesthetic for years to come.
Updated Appliances
Older kitchens often have outdated appliances that don't work as effectively or efficiently as modern ones. Current trends in appliances are silver, chrome, or black in colour. Old-fashioned appliances are white and can often become discoloured over the years. By getting a kitchen makeover, you'll be able to update your appliances and take advantage of the latest technology.  This will enable you to save money on electricity bills and enjoy more reliable performance from your kitchen appliances. New appliances also mean that they will last longer due to improved and modern manufacturing, taking the stress out of having to get them replaced or repaired.
Improved Comfort
A kitchen makeover can also improve comfort levels in your home. New fixtures, surfaces, and materials can make your kitchen feel more inviting and comfortable. It will immediately become a place that people gravitate towards, because it is more comfortable and inviting. You'll be able to enjoy a pleasant atmosphere while you cook or entertain guests in your modernised kitchen.
A kitchen makeover in Auckland is a great way to enhance the value of your home and make it more attractive to potential buyers. It will also improve the functionality of your kitchen, making it more efficient and comfortable to use. Finally, a kitchen makeover can completely transform the aesthetic of your home and ensure that it looks modern and beautiful for years to come. If you're looking for ways to improve your home, a kitchen makeover is certainly worth considering. Contact Hans Ellebuus Builders if you're interested in a kitchen makeover.