The Benefits Of Using A Cloud-Based Hotel Property Management System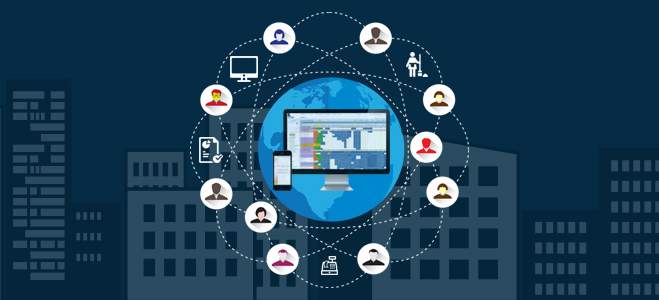 In this article, we'll look at some of the benefits of using a cloud-based hotel property management system. We'll talk about the Channel manager, Front desk module, and personalized taxes, fees, and policies. But before we get into all the features, let's discuss the various types of hotel property management systems. After reading this article, you'll be better prepared to make an informed decision about your business's needs.
Cloud-based hotel property management system
A cloud-based hotel property management system allows you to access your information from anywhere. This means that you no longer have to be physically at your property to make critical decisions. Using hotel management software, you can update your inventory and push sales. It also keeps all departments on the same page. And because you can customize the system to fit your business needs, you can add new features as needed without sacrificing your budget. Here are the benefits of cloud-based hotel property management systems.
With a cloud-based system, you will never have to worry about investing in a physical server. The provider will take care of all those. Cloud-based systems can be a great choice for small to medium-sized hotels. They require a lower initial investment and are easy to scale. Additionally, you won't need to invest in a server yourself because they're scalable. You can scale them as your property grows.
Channel manager
A channel manager is a valuable piece of software that helps hotels manage the online presence of their properties. This piece of software enables hoteliers to track the number of rooms and beds that are available across various channels. Without one, they risk double bookings and not reaching full occupancy. Fortunately, channel managers help hoteliers avoid these problems by allowing them to view availability in real time. Having an accurate picture of your hotel's inventory is essential for your success.
A channel manager will integrate with your property management system to ensure that verified bookings are posted to different online channels. It will also update the status of occupancy across multiple sales channels on the fly. This way, your hotel will be in front of those who are searching for accommodations. This software can also help you improve the way you market your hotel, and increase revenue and occupancy. By integrating with other third-party software, you can improve the customer experience and boost revenue.
Front desk module
The Front desk module of your hotel property management system is an important part of the overall system. This module must integrate with your current reservation software, your website, and any other distribution channels. Once integrated, it allows the front desk manager to view reservations, check-in and out guests, and process payments. Ideally, your PMS will have an integrated front desk module, as well as a reservation service. Read on to learn more about the features of a front desk module in hotel property management systems.
The Front Desk module provides important functions for the front office. It lets the front-office manager view reservations, allocate rooms automatically, and process payments and issue receipts. The Front Desk module can also handle guest service issues, such as checking-in and checking-out, and issuing electronic key cards. Another important feature is the ability to track night audits. This module is very helpful for managing reservations and checking-out.
Personalized taxes, fees, and policies
Personalized taxes, fees, and policies for the hotel property management system allow for easy customization of the customer experience. A host can set taxes for packages, incidental products, and rates based on local regulations, and also set a variety of guarantee and cancellation policies. The system also handles the taxes associated with the Online Travel Company Tax, which lodging operators must remit to the government and the state. Tax auditors have given the product positive feedback, which is important when dealing with these types of customers.
A hotel property management system also allows you to manage revenue effectively. By tracking key performance indicators like revenue per available room and average daily rate, you can easily adjust your pricing strategy to increase profitability. Special algorithms use historical data, competitive rates, and local events to make price recommendations. You can easily adjust prices across multiple distribution channels using dedicated pricing tools. You can even create and maintain packages and customize them according to guest preferences. The hotel property management system will keep track of your finances, and you can stay ahead of your competition.