NetbaseQuid: An Overview of Social Media Analytics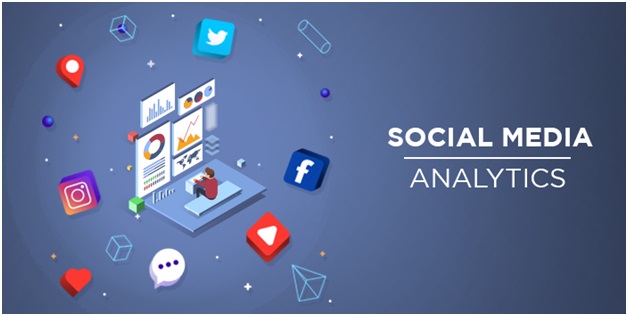 Most times, businesses fail to understand and properly use the social media analytics technique. While social media channels share and connect on a personal basis, they can also link consumers to brands. That means that apart from the social media marketing of your brand, you can assess data on your marketing strategies and intended audience. Based on the assessment results, you can optimize your marketing plans and improve your decision strategies. You can find out more on social media analytics below.
Defining Social Media Analytics
Social media analytics takes into account the collection of social media data from various platforms and evaluating the information with tools to speed up business decisions. Social analysis lets you know the trends going on across social media sites. It tells you the expectations of your customers and their perception of your messaging and overall brand. More specifically, social analysis informs you of the type of investment return you are generating.
In addition, it should gauge whether your marketing strategies are performing at optimal. The social analysis also offers a peek at your content performance in comparison to your competitors. Assessing and gauging your marketing strategies is a sustainable approach to achieving the best results. Having said that, companies that opt for social media marketing and exclude measuring their marketing efforts may fall short of their key performance indicators and ultimate goals.
How Can My Company Employ Social Media Analytics?
You need to create long-term goals to get an in-depth and all-inclusive social analysis. Some of the common goals set by businesses could include lowering customer service expenses, raising revenue, acquiring feedback on products, and influencing the public's opinions on a brand. When you set your objectives, the next logical step is to identify the key performance indicators of your business to enable practical data analysis. Afterward, you should note your brand metrics from social analytics, such as customer engagement.
When evaluating consumer engagement, you should consider the size of your audience on Facebook and track the number of shares or likes on posts from followers. You could also measure the number of Twitter followers and check the number of brand retweets and mentions. On the plus side, there are many social media analytic tools you could use to evaluate unstructured information derived from social media channels like LinkedIn or YouTube.
Advantages of Social Media Analytics
Performing credible social media analysis touches on your marketing impact and measures your ROI (return on investment). It is an excellent way to compare your social media performance with the performance of your industry as well as your competitors. Likewise, social media intelligence gets you strategic data that reveals the current state of the market and helps you decide accordingly. Information guides your decisions, especially when there are changes in the market as you need to adjust.
In the same way, benchmarking against competitors offers effective insights to influence your market position. You can learn how to stay ahead of the competition and change your marketing strategy if need be. Benchmarking allows you to react to posts while keeping up with the most recent trends.
Social analysis helps track the efficiency level of your marketing crew. Enhanced workflows play a crucial part in tracking and handling marketing staff to guide them towards better results. Nonetheless, if this process seems complex, you could hire NetBase Quid, a professional social media analytic company.
Endnote
NetBase Quid takes the front lead when it comes to analyzing competition, managing crises, and assessing market trends based on market and customer data. Corporations use advanced data collection and analysis tools from the platform to steer their activities in the right direction. Besides real-time and accurate data provisions, NetBase Quid handles emerging issues and upgrades marketing performance.