Your Complete Guide To Fashion Rings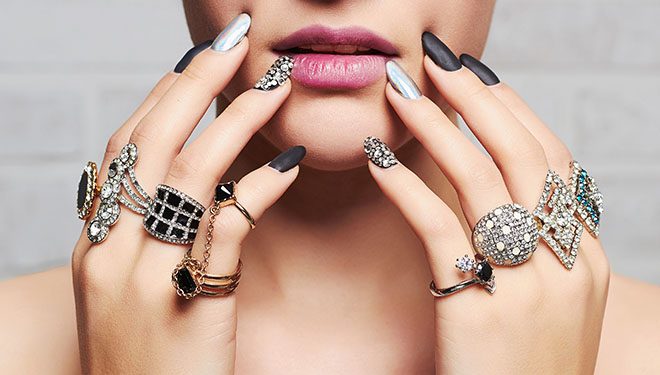 Rings – these little crowns of your delicate fingers have been quite popular for adorning your hands. But rings are much more than just jewellery pieces. They can signify love, promise, belief, style, and so much more. Some rings are even associated with good luck and fortune. Well, no matter what rings mean for people, there is no denying that everybody loves them.
If you have also been eyeing these little jewellery sets and want to add them to your new collection, you are at the right place. In this types, we are excited to share with you a short yet effective guide to fashion rings.
Types of Fashion Rings
Stack Rings: Be it necklaces or bracelets, stacking is the new trend. So, why should rings stay behind? You can buy stack rings that can add both chic and boho looks to your attire. You can also play with colours or materials. Head to any website for everyday jewelleryand you will find plenty of options.
Minimalist Rings: Just like stacked rings, minimalist rings are also winning the hearts of women with their sleek and classy styles. If you are an office-goer or wish to take the "Simplicity is the ultimate sophistication" road, these types of rings are the best option.
Midi Rings: Also known as memory or tea rings, these new types of rings are worn at the top of your fingers, or let's say a ring that sits on your finger above the lower knuckle. If you love to stay ahead of the jewellery game, this modern and vogue-like ring is totally worth it.
Birthstone Rings: It is believed that wearing birthstone rings also brings you prosperity, happiness, and hope. In short, these stylish rings not only add appeal to your look but also bring good luck. Sounds great, doesn't it?
Cocktail Rings: Elegant, charming, and utterly glamourous – cocktail rings are your perfect companions for special events. These can go well with your gorgeous gowns and lehengas to make you look like a queen.
Things To Consider Before Buying Rings
Excited to add new rings to your collection? Wait! There are a few things you need to consider to make sure your ring shopping doesn't go wrong. Keep reading and take notes:
Your Ring Size: Buying a ring without knowing your size (especially online) is no less than a blunder. Thus, make sure you test finger rings and check if they are available in your size before making the purchase. You can use ring sizer or a string to know your size.
Your Style: The rings you wear reflect your style. So, make sure you opt for the ones that call to you. If you like simple fashion, choose minimalist rings. But if bold is what you love, you can opt for dramatic designs.
Occasion: Wearing stacked rings to a wedding event is not a wise choice. The same goes for cocktails rings to your business meetings. In short, always keep the occasion in mind while looking for the rings.
Outfit: Just like occasions, your outfits matter too. Go for minimalist rings or infinity rings for formal outfits while stacked and midi rings are suitable for casual dresses.
Whether you wear a simple ring or a bold one, any ring can become a fashion ring, given that you know how to style it. So, feel free to pick any of the rings and make it your statement jewellery.