The top hacks that will help you live like a local in Delhi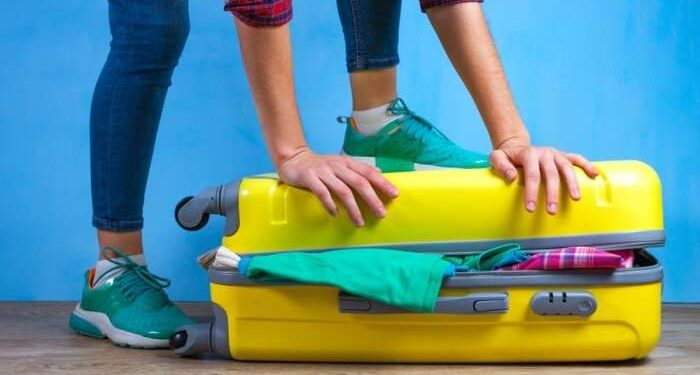 If you're not a local, Delhi can be quite overwhelming at first. Sprawling areas, busy life, extravagant culture, complex politics, ancient architecture – this city has it all. And as a newcomer, it can be tough for you to learn how to survive the extremes that Delhi has to offer. Why do you need a PG near Laxmi Nagar metro station? Where should you go to eat? How do you handle the harsh weather? How safe is it to travel in the evening? It's only natural to have endless questions. 
But don't worry if that's the case. We've got your back. Our list of hacks will help you figure out how to live like a local in Delhi and have a great time in the city. Let's get started.
Weather Alert
If you come from somewhere with moderate weather, you can say goodbye to everything familiar when you first experience Delhi's climate. From soaring mercury levels in the summer, to near freezing temperatures in winter, this city will make you understand what it is to deal with extreme weather. But for locals, it really isn't a big deal. The trick is to dress according to the climate. Light, cotton garments, lots of sunscreen and a water bottle are your best friends in the summer months. Similarly, don't leave your (heated) house without layering up in the winter. Keeping your cup filled with hot ginger tea will ensure you're never at risk of catching a cold.
Life in a Metro
The Delhi metro is truly the lifeline of the city. So, make sure you rely on the metro for your daily commute. It's a lot more efficient (and cheap) compared to taxi services, and the A.C. will provide you a degree of comfort that auto rickshaws just can't replicate. Familiarise yourself with the different lines and platforms on your regular route, but don't worry if it takes you a while since all the metro stations have handy footprint guides to help you out. You can also download the DMRC app to calculate time, fare and different routes to your destination. The metro is also the safest way to travel at night, especially for women.
Food, Glorious Food
If you live to eat, you're already matching the locals of Delhi, because this city is a foodie's paradise. There's no cuisine that you can't sample here. Try Chandni Chowk's renowned street food, or tackle the restaurant queues at Connaught Place or Khan Market for a more upmarket vibe. From paranthe to chaat, butter chicken to lassi, kebabs to chole bhature – there's an endless list of savoury and sweet options at different price points that are sure to suit your palate. So, go ahead and give them a try.
Shop 'til you drop
Delhites like their brands – that's why you're sure to find all the top ones lining the storefronts of malls like Select Citywalk. But the true taste of Delhi's shopping can only be found in its street shopping avenues. There's the famed Sarojini Nagar where you'll find every trend possible, but Janpath, Lajpat Nagar, Palika Bazaar and GK M block market are also places you should check out. And remember, you can't call yourself a local until you learn the art of bargaining. Practice really will make perfect here, and you'll be surprised at what a great deal you're able to get.
Entertainment, Entertainment, Entertainment
In a city as old and vibrant as Delhi, there's no limit to what you can find for entertainment. Apart from all the options of shopping and culinary delights, this city has a lot to offer. It's the ideal place to play tourist, with architectural wonders around every corner. Spending a winter afternoon at Humayun's Tomb or going for a walk to Lodhi Gardens is always a great way to pass the time. If you're looking for something more cultural, check out the shows and screenings at India Habitat Centre. They often screen foreign films and plays for free, and even have a cinema club you can become a member of.
Live it Up
If you want to experience the vibe of life in Delhi, then there's nothing better than living with others. A small 1BHK will never give you the excitement of living in a PG near Nirman Vihar metro station, Delhi. Because living in a PG will teach you the essential survival skills that you'll need in the city. You'll learn how to cope with the loudness, the fights, the sleepless nights, as well as the excitement, the fun gossip sessions and the parties. And of course, you'll meet some really interesting people and even make some friends for life. 
These handy hacks will help you live like a local in Delhi. Remember that confidence is key and you can take on any challenge. You're going to make a lot of memories in this city, so make them count.