NEET 2021: Know about application, eligibility, syllabus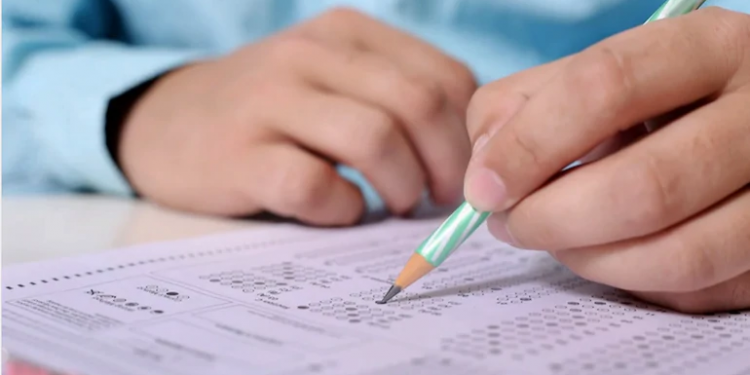 How to fill NEET 2021 Application Form:
Follow the steps to apply for the examination:
Candidates can fill the application through online mode only.
So, go to the official website of NTA NEET (www.ntaneet.nic.in)
Candidates have to register themselves with their valid e-mail id and working phone number.
Fill the necessary details in the e-application form.
Download the application number for future use.
Keep your documents in a scanned format beforehand only.
Now, upload the scanned passport size photograph, postcard size photograph, signature, left-hand thumbprint, and secondary certificate.
Pay the application fee of Rs. 1500 (GEN), Rs. 1400 (GEN-EWS/OBC) and Rs. 800 (SC/ST/PwD/Transgender).
Pay via Credit card/Debit card/net banking/UPI/PAYTM.
Note: One candidate can fill only one NEET 2021 application form. More than one can lead to rejection.
Size and format of the scanned documents
The passport size photograph should be in JPG/JPEG format and within 10kb to 200kb.
The signature should be in JPG/JPEG format and within 4kb to 30kb.
The left-hand thumbprint should be in JPG format and within 10kb to 50kb.
The postcard size photograph should be in JPG format within 50kb to 300kb.
The class 10 certificate should be in JPG format and within 100kb to 300kb.
NEET 2021 Eligibility Criteria
According to NTA NEET 2021, the candidate must qualify the following criteria to appear for the examination.
The nationality of the candidate should be Indian Nationals/Non-Resident Indians (NRIs)/Overseas Citizen of Indian (OCIs)/Persons of Indian Origin (PIOs)/Foreign Nationals.
The educational qualification of the candidate should be, passed the 10+2 examination from an accredited board. The candidate must have Physics, Chemistry and Biology/Biotechnology as their main subjects.
The candidate's educational aggregate should be a minimum of 50% marks for General category/45% for General-PH category/40% for SC/ST/OBC category. The candidates appearing for 12 in 2021 can also apply for the exam, but their admission will be provisional.
The age limit of the candidate should be 17 years as of 31/12/2021. For the upper age limit, the candidate of 25 years or more can appear for the exam provisionally. Moreover, there is no limit to the number of attempts.
NEET 2021 Syllabus    
The syllabus given below is as per expectations from last year. The final syllabus is yet to be released. This year due to COVID-19, CBSE has reduced the syllabus and increased the session period. Therefore, this may affect the NEET syllabus too. So, for the updated syllabus, the candidate must check the official website regularly.
NEET 2021 Chemistry Syllabus
Class 11
Some Basic Concepts of Chemistry
Structure of Atom
Classification of Elements and Periodicity in Properties
Chemical Bonding and Molecular Structure
States of Matter: Gases and Liquids
Thermodynamics
Equilibrium
Redox Reactions
Hydrogen
s-Block Element (Alkali and Alkaline earth metals)
Some p-Block Elements
Organic Chemistry- Some Basic Principles and Techniques
Hydrocarbons
Environmental Chemistry
Class 12
Solid State
Solutions
Electrochemistry
Chemical Kinetics
Surface Chemistry
General Principles and Processes of Isolation of Elements
p- Block Elements
d and f Block Elements
Coordination Compounds
Haloalkanes and Haloarenes
Alcohols, Phenols, and Ethers
Aldehydes, Ketones, and Carboxylic Acids
Organic Compounds Containing Nitrogen
Biomolecules
Polymers
Chemistry in Everyday Life
NEET 2021 Physics Syllabus
Class 11
Physical-world and measurement
Kinematics
Laws of Motion
Work, Energy, and Power
Motion of System of Particles and Rigid Body
Gravitation
Properties of Bulk Matter
Thermodynamics
Behaviour of Perfect Gas and Kinetic Theory
Oscillations and Waves
Class 12
Electrostatics
Current Electricity
Magnetic Effects of Current and Magnetism
Electromagnetic Induction and Alternating Currents
Electromagnetic Waves
Optics
Dual Nature of Matter and Radiation
Atoms and Nuclei
Electronic Devices
NEET 2021 Biology Syllabus
Class 11
Diversity in Living World
Structural Organisation in Animals and Plants
Cell Structure and Function
Plant Physiology
Human physiology
Class 12
Reproduction
Genetics and Evolution
Biology and Human Welfare
Biotechnology and Its Applications
Ecology and environment