Best Streaming Services to Watch Anime In 2023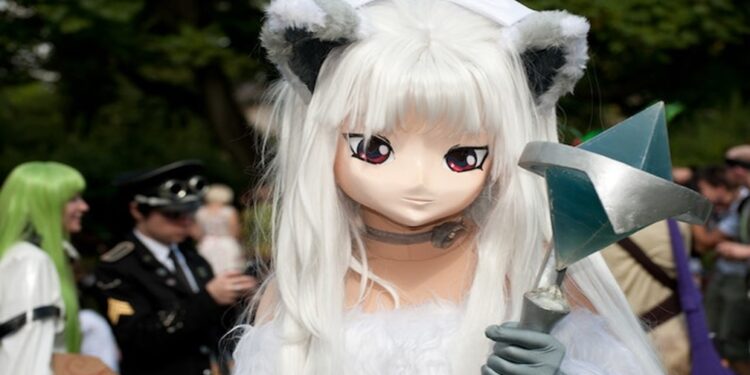 We're three months into 2023 and there is still a lot more to come, especially in terms of anime! Whether it's a new season of an anime or a completely new one, there is so much to watch. Of course, this is all good news, but where can you catch these new episodes as soon as they are released? Well, this is why you have streaming services, don't you? While still limited, there are some streaming services where you can catch up on multiple anime shows.
The only thing you will have to worry about is getting a good internet connection and subscribing to the streaming service. The quality of the video will only be as good as the internet connection you have. So, if you are dissatisfied with your internet connection and are looking for a replacement, head out to www.buytvinternetphone.com/xfinity/internet and try Xfinity Internet.
Being one of the largest internet providers in the US, Xfinity covers 35+ states and offers TV and phone services along with internet services. If this provider is available in your area, it is definitely the best option there is!
After getting a good internet connection, next is subscribing to a streaming service. You can decide which one you want based on the details we will provide in this blog. So, let's get started!
Crunchyroll
When talking about streaming services for anime, there is one service that will always come to mind and that is Crunchyroll. With close to unlimited options for anime, there is no doubt this streaming service is a popular and highly preferred option. Additionally, it has an easy and fun interface and customizable watchlists (or "Crunchylists"). That's not even the best part though. You will find a vast collection of translated manga on Crunchyroll as well.
However, there are some downsides to this service. Crunchyroll plans start at $7.99 a month and go up to $14.99 a month. Depending on the plan you choose, you get access to some or all of the features. One disadvantage to all of this is that Crunchyroll does not provide English captions for English-dubbed anime. Crunchyroll is a streaming service specifically for anime, which is why it is surprising that it does not provide captions for it when Hulu does.
Overall, it is a great service and you also get a 14-day free trial so you can test out how you like it before subscribing.
Netflix
Netflix is a popular streaming service that most of us are already subscribed to. And I'm sure if you have already been a customer, you will know about their anime selections as well. Netflix is not an anime streaming service, hence, it has a limited selection of anime. However, Netflix does offer subbed and dubbed anime so, whichever your preference, you win either way.
The downside to Netflix is obviously that there is a limited selection so you won't find a lot of anime shows here. Secondly, when we say anime, for Netflix, it doesn't necessarily only mean Japanese anime. Rather, Netflix includes some international-and-not-Japanese shows as well under the anime category. But, it's not all bad since some of these make for great entertainment.
In short, Netflix is a good option for original content, and if you are not a hardcore anime fan, but otherwise, the limited options won't be worth the money.
Hulu
If you want a service that has an anime library as big as Crunchyroll, but it is not entirely focused on anime like Netflix, you have Hulu! Hulu has a collection that is almost as big as Crunchyroll and offers a great viewing experience with dubbed and subbed anime. The best thing about Hulu is the fact that it provides captions with dubbed anime and they are actually correct. Most other streaming services either don't offer or offer inaccurate captions.
Unfortunately, Hulu has its fair share of disadvantages as well. While it has a bigger collection of anime than Netflix, compared to Crunchyroll, it is just a little portion of what that service has. Additionally, Hulu offers only subbed versions of some anime, and not dubbed. Moreover, the anime section here is not organized properly and this makes it difficult to look for anime by genre.
To summarize, Hulu is a great option if you want a balance of anime and other shows and movies all in one streaming service.
To Conclude
So, which streaming service are you going to choose? You have the important details for the services and now, all that remains is determining your preference and selecting one. Each service has its own benefits and drawbacks that we can't overlook. Choose wisely and you will be sure to enjoy your streaming experience.
Additionally, if it is within your budget, you can sign up for more than one service too. There are many other streaming services as well, like HBO Max, Tubi, HIDIVE, and more. Look into those and make your selection!