Reviewing Dekton countertops: Is this worth the hype?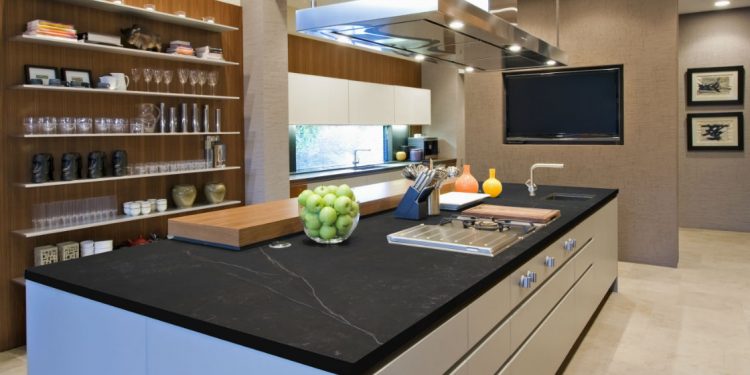 As a homeowner, you may feel overwhelmed to find so many countertop options. One of the recently trending options is called Dekton, which has been around since 2013. For the unversed, Dekton is an engineered material that is made from the raw materials as porcelain and quartz, but is very different. Dekton has emerged as a swanky and durable choice for kitchens, which many interior experts recommending this to their clients. If you are in Montreal, you can check with vendors and manufacturers like Granite au Sommet for Dekton samples. In this post, we are discussing the advantages. 
Highly heat resistant. When compared to most other materials meant for kitchen countertops, Dekton stands out with regards to heat resistance. Forget about using hot plates!

Safe from scratches and cuts. For many homeowners, the biggest concern for kitchen counters is scratches. No matter how careful you are, you may end up with cuts on the surface, but these worries can be done away with Dekton. It is so durable that even the sharpest knives cannot cause damage. 

No more staining. Marble has incredible appeal and beauty, but it is prone to staining – a concern that is completely untrue for Dekton. The material, even when you go for some of the lighter shades, is such that you do not have to worry about staining. 

Great for kitchens that get sunlight. Interior designers love Dekton for another reason – it is UV resistant. If your kitchen gets a good amount of sunlight and you are worried about the color of counters fading away, you should check Dekton. Even with years of usage, you Dekton countertops will look the same. 

More colors. There are many colors and designs in Dekton to choose from, and some designs are great at imitating marble, without the associated concerns. You can talk to an interior expert to know the kind of color that will work well with rest of the kitchen. If you compare with granite, Dekton still stands out for design consistency. 
Final word
Check online now to find more on Dekton countertops, and don't forget to find samples first, so that you have a fair idea of the design. Being an engineered material, the finish of Dekton counters can be as you prefer, without any color change concerns. Find a manufacturer with experience in installing Dekton and get an estimate to take things further.